https://clujxyz.com/s/u9uwm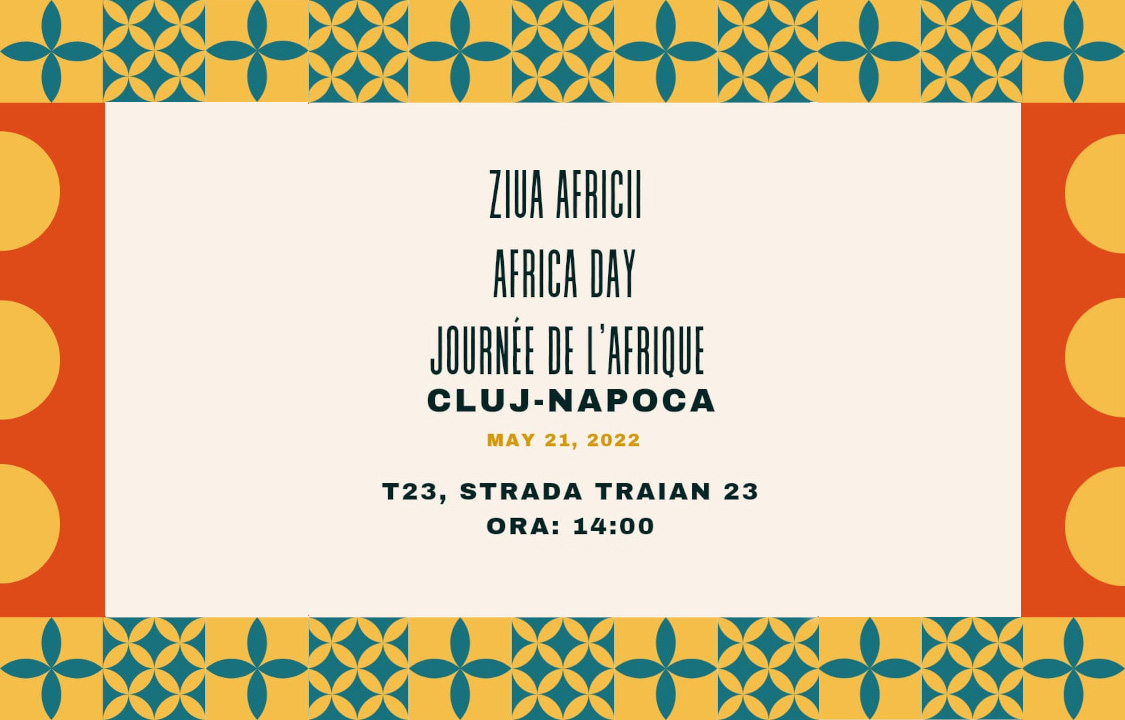 Africa Day is celebrated worldwide on May 25, the day the Organization of African Unity was founded. Since 2015, the African Partnership Group together with the African community are again organizing this event in Cluj.
It will be again an initiative involving African communities in Cluj coming from within the community. Our objective, besides having a great party and coming all together is to present the everyday reality of African countries represented in Cluj, share common ground, cultural differences and perspectives on development of societies through an informal get together with a picnic, a place for children and a photo and art exhibition.
We are happy to partner with T23 who will host our event.
This initiative comes forward to the need for knowledge – through direct and interactive methods and unconventional learning and networking, the need to integrate different cultures living in the same space, the need for understanding the concept of tolerance through knowledge and networking – a serious problem in European societies today.
The values that we want to share are solidarity, integration, knowledge, tolerance, civic participation, humor and creativity.
https://clujxyz.com/s/u9uwm