DON'T CHANGE THE NARRATIVE – Unsent texts at 2 a.m.

https://clujxyz.com/s/vicgv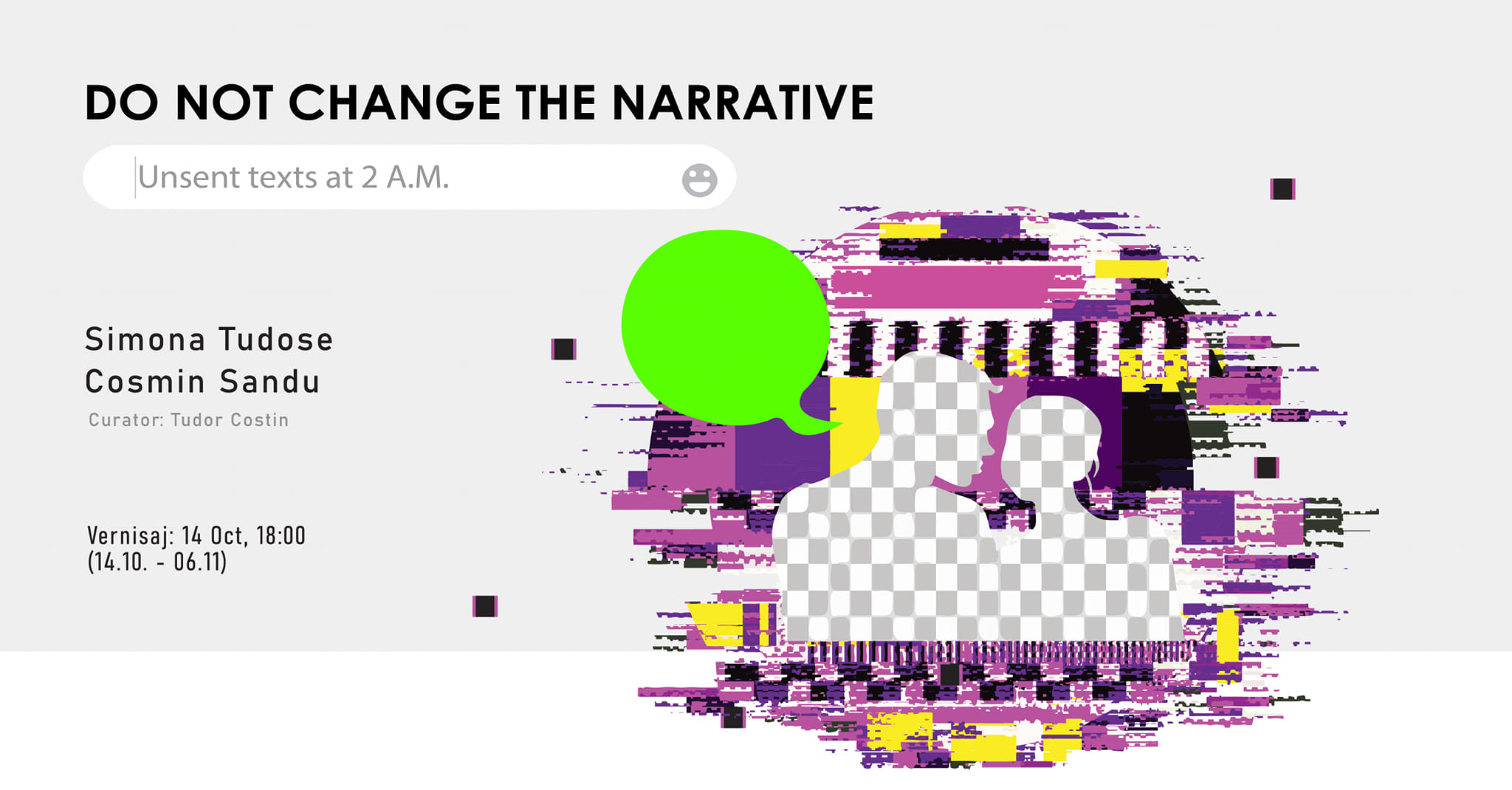 Polyhedron, in partnership with The Cosmic House Galley announces the opening of DON'T CHANGE THE NARRATIVE – Unsent texts at 2 a.m. on 14th of October 2022, starting at 6 p.m. The exhibition will be open between 14 Oct – 06 Nov at The Cosmic House Gallery, 106, Gen. Eremia Grigorescu, Cluj-Napoca.
The public will explore the artworks of Simona Tudose, her painting and installation works looking into the development of relationships today, the unending search for an ideal and the social norms that impact the decisions one takes regarding their love life. The artists superimposes an idealized conception of love, based on a set of social and cultural archetypes and the hopelessness of the search and the mechanical repetition of the process of finding a partner. Cosmin Sandu will intervene with a video art work juxtaposing the natural state of humanity and the sterility of the urban environment in exploring sexual love. The artist invites the public to examine sexual symbolism, understanding love from a hedonistic point of view. Both artists look at the notion of love from an ironic angle, at the superficiality of dating and living with an "other", without searching for cliché glorifications of the sentiment that spring from either Hollywood or Jane Austen's novels.
The exhibition invites the individuals to look into their own couple life, both in the real world, as well as the virtual, social-media dominated one. It aims to stimulate the public into contemplating their own individuality in relation to relationship dynamics and the dating scene, starting from the two artists' works.
DON'T CHANGE THE NARRATIVE – Unsent texts at 2 a.m. is produced by Polyhedron, together with their partners from The Cosmic House Gallery, and the help of Emerson Romania, Webled and Daisler Printhouse.

https://clujxyz.com/s/vicgv