CANCELLED: FORM Days – Music and Arts Festival

https://clujxyz.com/s/y7kug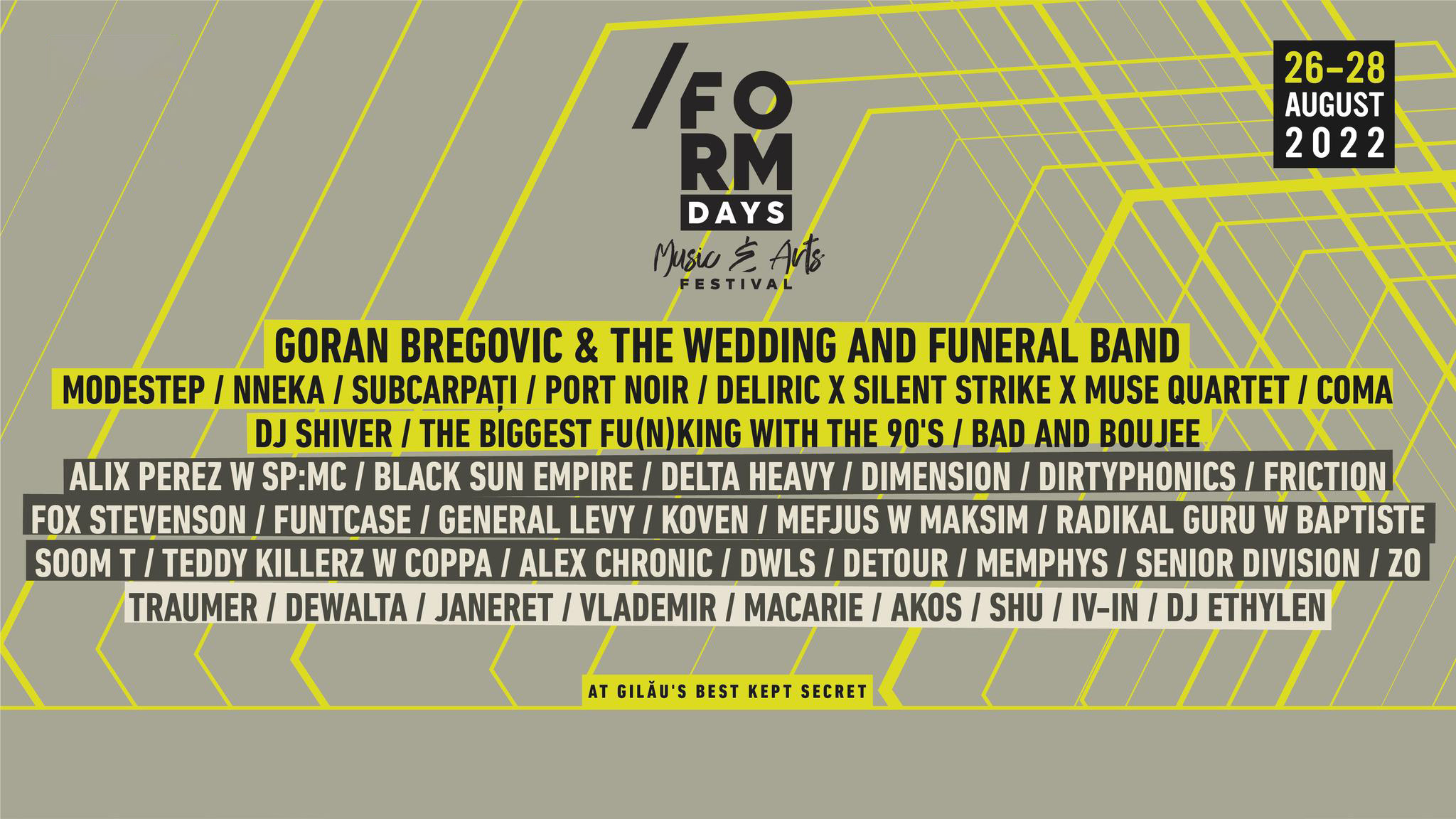 UPDATE FROM ORGANISER:
This is heartbreaking for us, but /FORM Days 2022 will not take place. This is due to several factors such as the unpredictability of Covid spikes, the current aviation crisis, and artists scheduling conflicts, which we know for a fact will prohibit us from delivering the festival we had in mind, and certainly the festival you all deserve.
We can't thank you enough for being so understanding with us in these couple of years with all the delays and the uncertainty. Unfortunately, it is time to put a stop to everything and hope for a better context in the future.
Refunds are being offered by the organisers by filling out a form on their Facebook page by September 15th, 2022.
https://www.facebook.com/perFORMDays/
---
/FORM Days is about Music. And about Arts. Music + Arts = Love = /FORM Days. We are celebrating this everlasting love story in the middle of nature, on a green domain (Gilău, Cluj County), between August 26 – 28, 2022
After too many postponements, changes and uncertainty, we're finally here with good news. Under slightly different dates, 26-28 August 2022, but at the same location, at Gilau's best kept secret.
Previously purchased tickets are of course valid for this edition.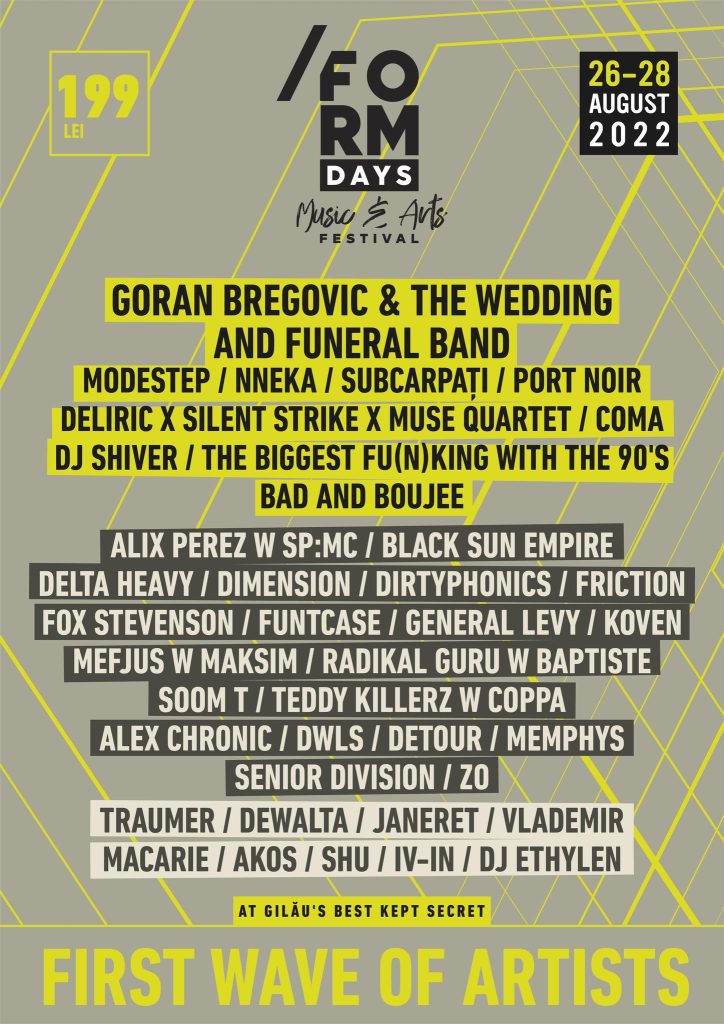 https://clujxyz.com/s/y7kug