We were contacted by a concerned student, informing that they believe that someone they had been speaking with regarding an apartment, was trying to steal personal information and also requesting €600 for an apartment located in Cluj-Napoca.
The scam is clearly a very common one, however, we're able to share the methods used by the person, known on Facebook as "Val Walter", an account, which of course, was reported, and was removed, along with the Revolut account which was being used to collect money.
After speaking with Revolut, they have informed that they're investigating the account and that "victims" should contact them or their bank to recover any transferred funds.
We'll refer to the almost-victim, as "M" in this article, to protect their identity and share with you the entire conversation that took place and the sort of tactics that were used.
"M" had been searching around Facebook groups, looking for a property within their budget. After joining and posting in a Facebook group, consisting of over 1,800 members, called "Apartments for rent in Cluj". It seems to consist largely, of posts from the two admins, both real-estate agents, promoting their own posts, mixed with people requesting properties, mostly foreigners.
However, mixed in among these posts from people requesting properties, are comments from various, seemingly, willing-to-help people, who are either offering links to view a listing, or stating "PM" which stands for "personal message", and requesting to take the conversation into private messages. The group is clearly not screened for this sort of behaviour with a number of clearly "fake" accounts being created to solicit information or money from people.
"M", was contacted by one of those helpful people, in this case, "Val Walter," and a conversation began, away from public comments, regarding an offer for what appeared to be a very nice, spacious apartment, based on the photos, for €300.
"M" was clearly happy with the conditions of the apartment and excited to secure the property, and requested to proceed with the contract. At this point, "Val" had already requested some PII, (personal identifiable information), which would be used to create the contract, which would be emailed to "M".
You can view the contract by clicking here, and although it's nothing like the contracts that are usually offered in Cluj-Napoca, it's understandable how "M" would have felt that this contract was legitimate.
"M's" curiousity led to searching the address on Google maps, to see where the property was located and began noticing some rather clear signs, that the apartment in the photos, was most likely, not the apartment matching Google Streetview.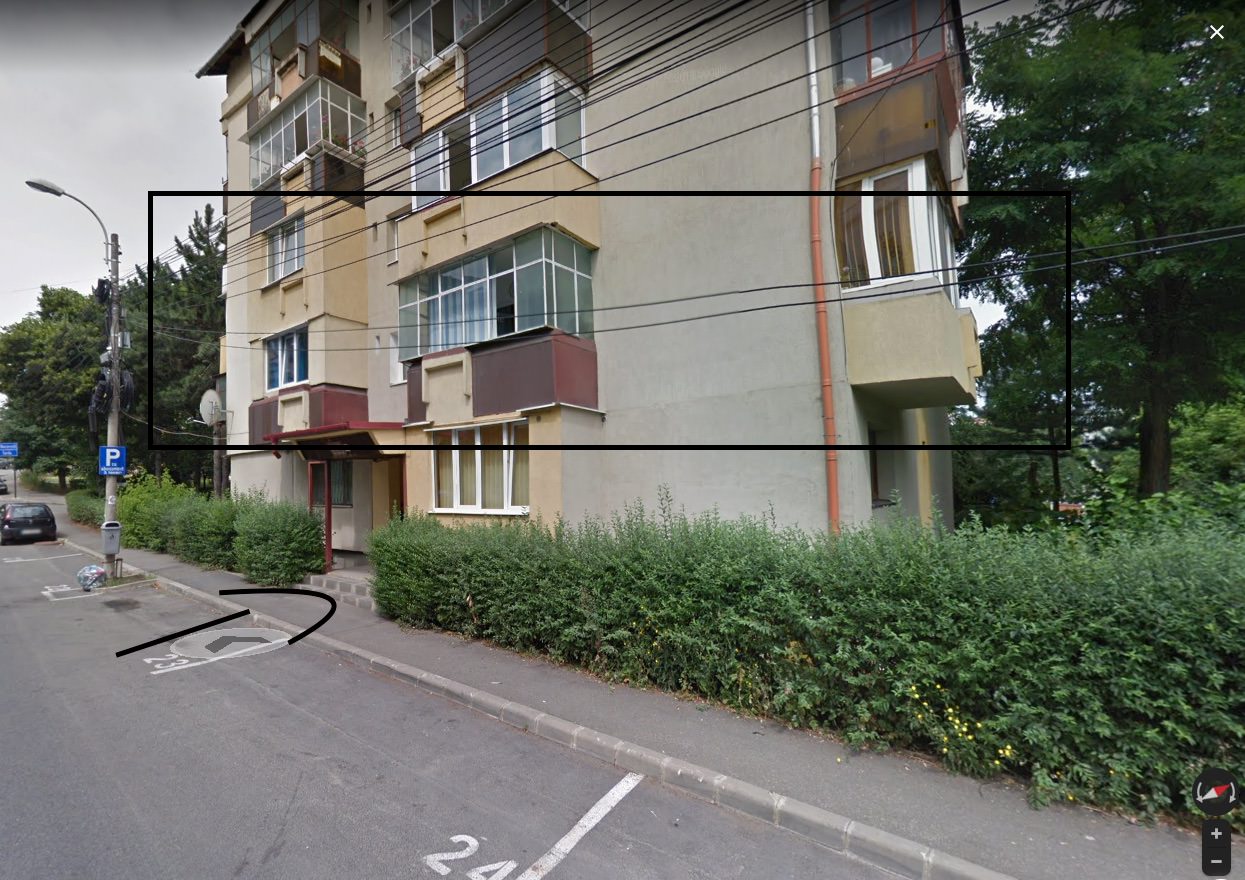 As the conversation progressed more and more, "Val" appears to be losing her patience, and starts pressuring "M" to commit to the contract.
Lucikly, "M" picks up on the suspicious behaviour and decides that it's time to call it a day, and does not transfer any money to the Facebook user.
Unfortunately, however, "M" has already provided some sensitive information to the fraudster, which could result in damage later on down the line, especially with Identity Fraud, being such a large issue in current times.
Below, you can view the entire conversation between "M" and "Val".