On September 8th, 2021, the CIC (International Committee of Cluj), a collection of international foreign investors organised a "Beer Gathering", which saw representatives from China, Finland and other countries join and use the opportunity to network and share experiences.
Diplomatic representatives from the UK, Italy the Netherlands, France, Turkey, Mexico, Kazakhstan, Belgium, Japan and Sweden all participated at Colin's Gastro Pub.
The event also was attended by some special guests, including the Vice-President of Cluj County, Istvan Vakar, as well as Cluj-Napoca city council representative, Emilia Botezan.
Another guest who attended, was mayor of Chişinău (Capital of Moldova), Ion Ceban, who expressed his desire to take the various successes of Cluj-Napoca and see how they can be used to improve quality of life and services in his city.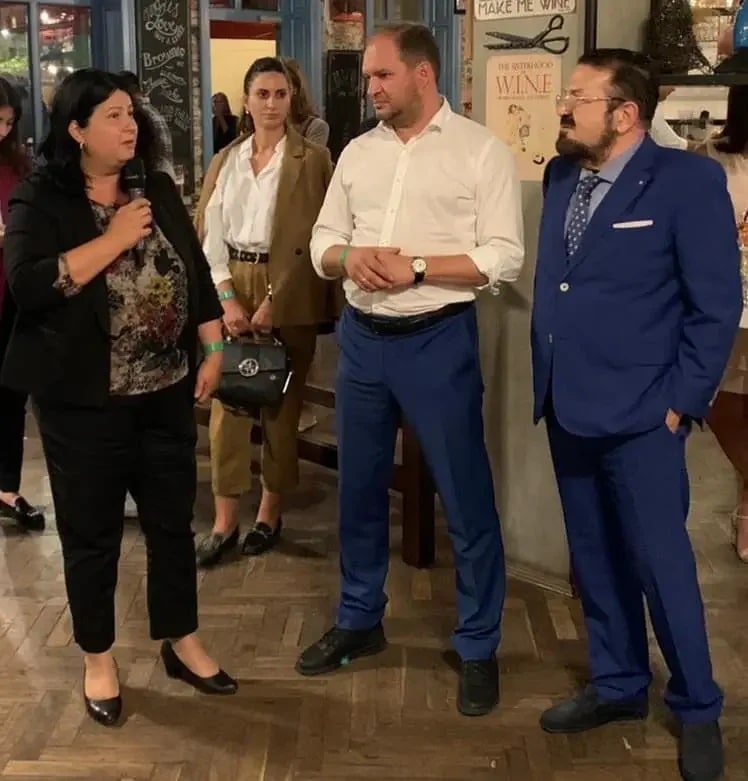 Main partners included Sportswear of Tomorrow, FSP Global, Bevibene and Signor Gelato and the main topics were, the situation surrounding the COVID-19 pandemic, the strategic profile of Cluj-Napoca as well as both medium and long-term investments.
About CIC:
Cluj Internațional Committee was founded by five businessmen from various areas of Europe.
Shajjad Rizvi MBE – UK (Honorary Prosperity Consul British Embassy Bucharest at British Embassy Bucharest)
Antonio Patane – Italy (VP Italian Chamber of Commerce for Romania)
Carl Widell – Sweden (Consulate of Sweden, Cluj-Napoca)
Ludger Thol – Germany
Wouter Reijers – Netherlands (Honorary Consul of The Kingdom of the Netherlands)
The group's ultimate aim, is to encourage the local authorities to collaborate with them and support foreign investment to support the local economy and to both improve and raise awareness around areas of opportunity, making it easier for foreigners to make an impact in Cluj-Napoca.
Learn more at: https://clujinternational.com/
Contact CIC: