The annual "Meet the Mayor" event is set to be held online on December 7th at 4 PM. The event, hosted by Cluj International Committee, a team of people who bring together some of the brightest business minds and connections in Cluj-Napoca. We reached out to Antonio Patane, President of Cluj International Committee, to ask him more about the event, and how people can participate.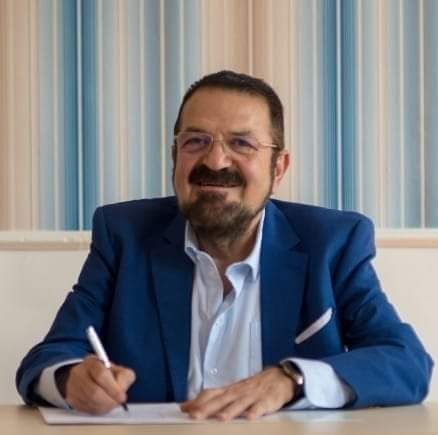 What is "Meet the Mayor" and how did it start?
MTM is a meeting between the expat community in Cluj and the Mayor of the city they live or / and grow their businesses in, an event in which the mayor answers questions from representatives of foreign businessmen and expats in the city and also presents to them the plans and vision of the municipality in their areas of interest
"Meet the Mayor" was created to encourage openness and transparency between the Municipality and the ever-growing international business community in and around Cluj-Napoca. It was conceived as a forum in which the expat community from Cluj-Napoca has the opportunity to dialogue with the mayor on issues related to urban development, administration projects and how the city hall can respond to the specific needs of this category of city dwellers – foreigners who chose Cluj to be "at home".
It is since 2013 we hold this event, growing every year in the number of participants. In 2019, over 300 business people from all the countries met and discussed directly with the Mayor Emil Boc, who answered their questions and came up with new projects.
Who is invited to attend the event?
The event is open to:
Bilateral Chambers of Commerce and their members;
International Business Associations and their members;
International NGOs and their members, International Cultural Center;
Diplomatic Representations active in Cluj;
All expats who live in Cluj.
Where is the event taking place this year?
This year, due to the pandemic situation, the event will be a "hybrid" one, meaning an offline small meeting combined with the online Zoom part.
The "core" will be comprised of the members of the International Committee's Board meeting face to face, better said mask to mask with Mayor Emil Boc, at the City Hall, in the Hall of Glass meeting room. They will be, at the same time, live on the internet, with the people that join the meeting on Zoom.
How can people submit questions to Mayor Emil Boc?
They have to send the proposed questions to [email protected] until 5th December the latest.
If people want to join the event, how can they register?
The people interested have to use this registration form: http://bit.ly/MeetTheMayor2021.
Registration deadline: 6th December, 11 AM or earlier (when the top number of slots available are reached).
---
The 2020 edition of Meet the Mayor was hosted online, as will the 2021 edition. In 2019 the event was held at Cluj Innovation Park and around 400 people were in attendance.