The eighth edition of Electric Castle Festival, set to take place between 13th-17th July 2022, has announced their full schedule.
Much anticipated Twenty One Pilots are set to join other huge names such as Gorillaz, Disclosure, Enter Shikari and many other artists, spanning multiple genres.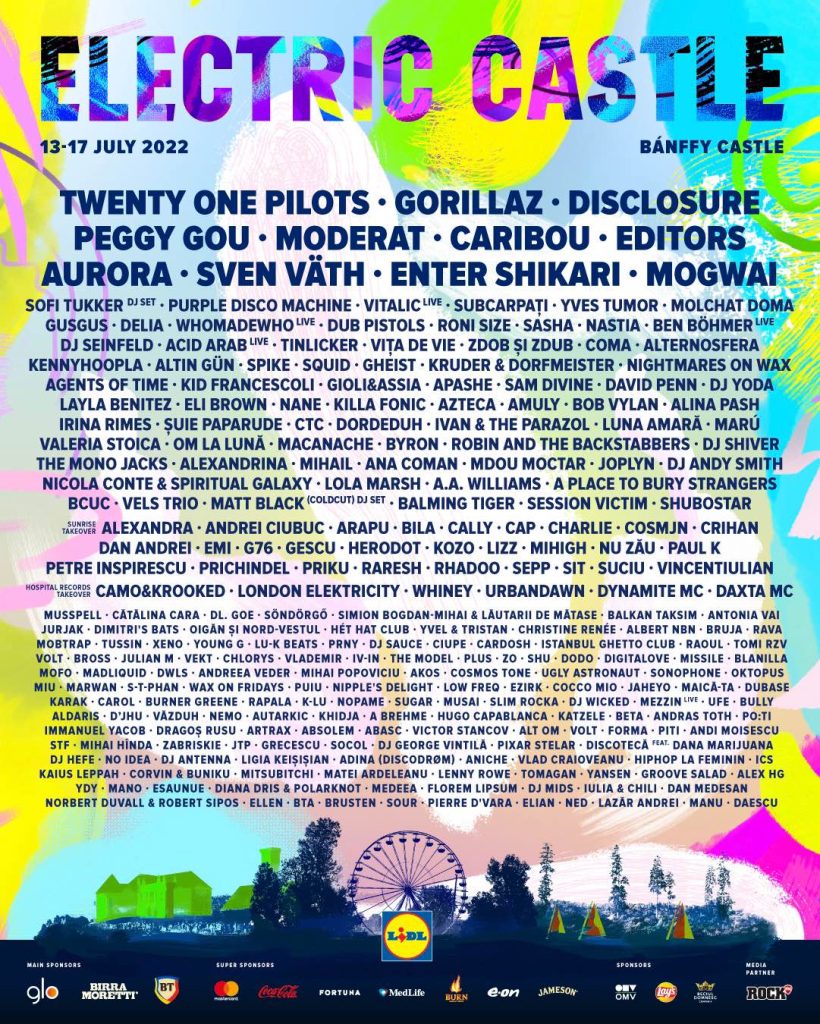 Due to the COVID-19 pandemic, the festival was cancelled entirely in 2020 and significantly toned down in 2021 with their "EC Special" event, which was spread across 3 different locations, but still featured some great artists, such as Subcarpați, Irina Rimes and Dubioza Kolektiv among others.
This year's event will be hosted at the familiar Banffy Castle, a historic building from which some of the proceeds of Electric Castle are contributed towards the renovation. It's located in Bonțida, approximately 30km from the centre of Cluj-Napoca.
Tickets and the Full Schedule can be found on the Electric Castle website: https://electriccastle.ro/
Tickets that were purchased in 2019 in preparation for the 2020 festival, which were not used or converted, will also be valid for entry into the 2022 EC 8 edition.