This year marked the much-awaited return of the Electric Castle Festival in its familiar form, held at the picturesque Bánffy Castle in Bonțida.
Over 272,000 attendees
Over the 5 days of the festival, the little village received a city's-worth of people and 15,000 festival-goers set up camp in the EC villiage, the official camping site for the festival with another 10,000 finding accommodation in and around Bonțida.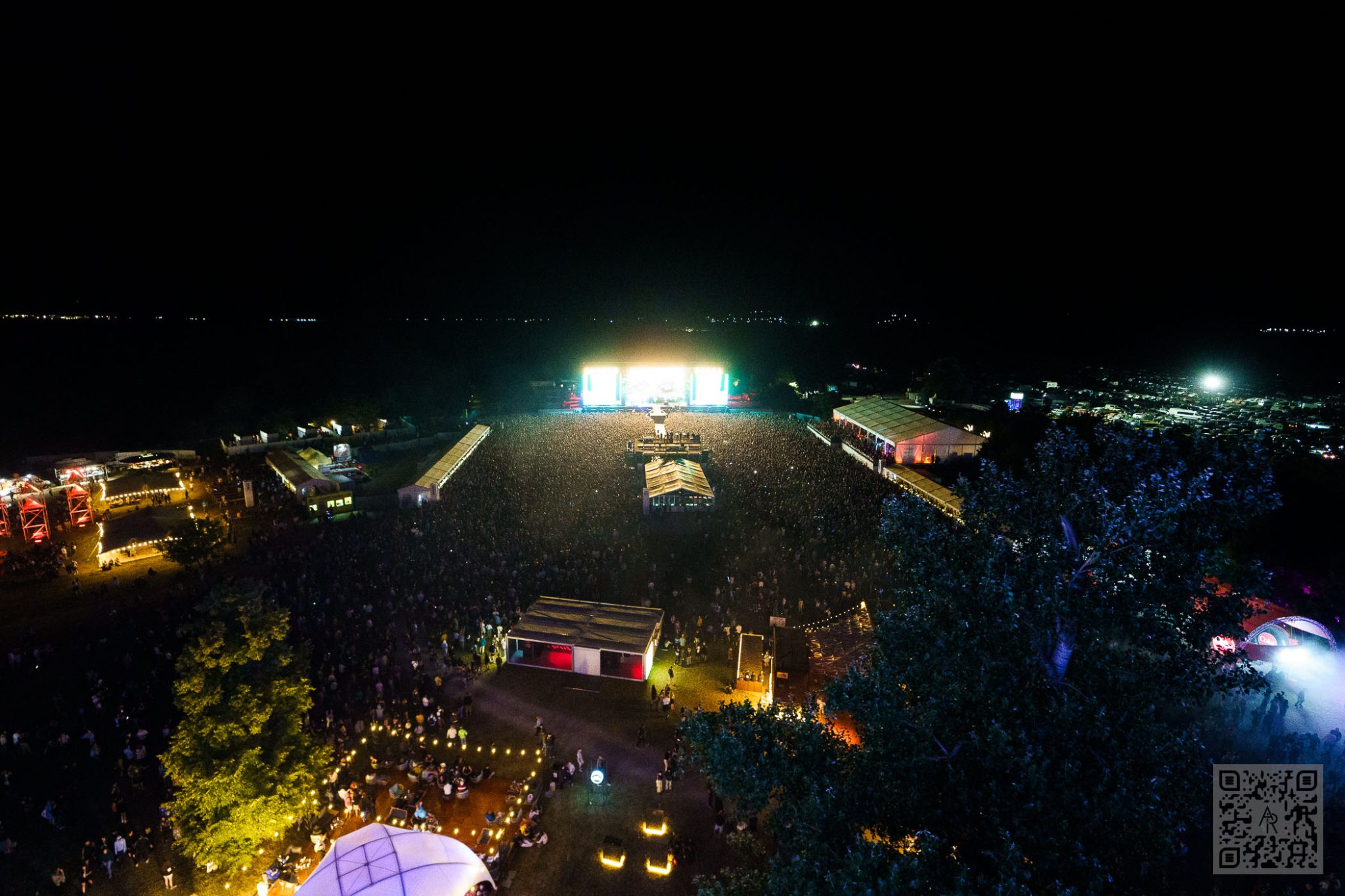 Huge Names, Huge Songs… and Stranger Things?
As is always the case with Electric Castle, the festival saw some amazing performances from household names, including Twenty One Pilots and Gorillaz.
The 2022 edition of Electric Castle was also the first time that Twenty One Pilots and Gorillaz had performed in Romania. Twenty One Pilots actually concluded their European tour and lead vocalist Tyler Joseph remarked, "this is our first time ever playing here in this country, and our drive here was beautiful. I mean, what an amazing introduction to your country as well". He then continued by saying, "It's not very often, but we're blessed to be able to say this … not very often we play somewhere for the first time, so we've very excited, probably a little bit more-so than any other time this past month".
Twenty One Pilots opened their set with a mash-up of their hit song "Heathens" and the opening soundtrack to Stranger Things. The incredible performance was coupled with scenes from the latest serving of the immensely popular Netflix series.
Enter Shikari – Welcome back to Romania
The same day that Twenty One Pilots performed, we were reunited with a familiar face, British Rock band, Enter Shikari, who returned to the festival after also performing in 2016!
A lively, colourful and energetic performance, had people singing and dancing along to some of their top hits, despite lead-singer, Rou Reynolds's cordless microphone having some technical issues, which resulted in him needing switch it out mid-performance.
He clearly wasn't happy with the microphone, as it was seen leaving his hand at high speed, before crashing into the stage, and the lead-singer being handed a corded replacement.
I've got Sunshine, in a Bag
Another hugely anticipated name was Feel Good Inc's creator, Gorillaz, who drew 10's of 1000's of people to the main stage on Saturday night with surprised spectators with appearances from Rappers Bootie Brown and POS, hip hop trio De la Sol and Michelle Ndegwa. They ended their show with hit song, "Clint Eastwood", which earned the title of Best Song of the Year, 2001.
It's Not All Rainbows and Unicorns
EC attendees were saddened to hear that Deftones, Kenny Hoopla and Peggy Gou had to cancel their shows for a number of reasons. Also, there were many concerns raised over the fact that some people had to wait multiple hours in order to leave the festival, due to the surge of people all planning to leave at the same time.
The festival responded by acknowledging that there were difficulties and offered some advice and guidance, in addition to setting up additional routes and optimising boarding procedures, as well as dropping the "Priority Lane". At the time, it was met with some resistance through social media, however, the following night after the changes were made, the situation was apparently a lot better, according to many who shared their experience.
Eye-Watering Statistics
The festival was organised and supported by a team of over 2,500 people, of which 850 were volunteers. Here's some more amazing numbers from Electric Castle:
5 Days, 10 Stages, 300 Artists and over 272,000 attendees
400,000 square meters of festival grounds
10,000 tons of logistics
4,000 technicians
500 trucks carrying materials
Over 350 containers
23,000 square meters of tents
Over 150km of cables
2022 and EC9?
Electric Castle, Super Early Bird tickets are already sold-out, however, Early Bird and other tickets are already on sale for the next edition of Electric Castle.
Tickets can be purchased from the official website, here: https://electriccastle.ro/tickets
Some photos from the festival can be downloaded here.