Updated: Recently, the number of new COVID-19 cases has been increasing to numbers that exceeded the initial predictions set out by the government earlier in September. New cases have already exceeded 4,000 per day, over double what experts had initially predicted.
4,004 new cases of COVID-19 were reported in the last 24 hours, after 44,608 tests – 19,673 RT-PCR tests and 24,935 rapid antigen tests. Thus, the positive rate is 8.97%, according to data provided by the Strategic Communication Group. 83 deaths were reported, two of which predate Tuesday.
In the last 24 hours, the INSP reported 83 deaths (35 men and 48 women) of patients infected with the new coronavirus, hospitalised in Arad, Argeș, Bacău, Bihor, Brăila, Bistrița-Năsăud, Botoșani, Caraș -Severin, Călărași, Constanța, Covasna, Dolj, Galați, Giurgiu, Gorj, Harghita, Hunedoara, Ialomița, Iași, Ilfov, Maramureș, Mehedinți, Mureș, Neamț, Olt, Prahova, Satu Mare, Sibiu, Suceava, Teleorman, Timiș Vaslui, Vâlcea, Vrancea and Bucharest.
One of the deaths was reported by DSP Satu Mare and belongs to a patient who became infected from abroad.
Two deaths are reported prior to the reference interval, one in Ialomița County and one in Covasna County, both from August 2021.
Of the 81 deaths, one was registered in the age category 30-39 years, one in the age category 40-49 years, 11 in the age category 50-59 years, 22 in the age category 60-69 years, 27 in the age category 70-79 years and 21 in the age category over 80 years.
78 of the registered deaths were of some patients who presented comorbidities, and 5 deceased patients did not present comorbidities.
In the specialized health units, the total number of people hospitalized with COVID-19 is 5,868. Of these, 696 are hospitalized at ATI.
Out of the total number of hospitalised patients, 167 were minors, 158 being hospitalised in wards and 9 in Intensive Care.
Cluj-Napoca has reached a COVID-19 infection rate of 2.10 per thousand inhabitants and, if it does not fall below 2/1000, the city will enter the yellow scenario on Friday, which involves a series of restrictions for the population.
The prefect of Cluj county, Tasnadi Szilard, explained that ""As we did in the case of each administrative-territorial unit, we enter an observation period of 48 hours, and if it does not fall below 2/1000 on Thursday, we will convene the CJSU and starting with Friday we will go into the yellow scenario".
According to the Secretary of State in the Ministry of Health, Andrei Baciu, the fourth wave of the COVID-19 pandemic, will probably be the most intense so far, due to the Delta strain being more contagious.
"I think it is essential to adjust the perception on this subject. The pandemic will not end in these months, it will not end in these weeks, neither in Romania nor in other parts." said Andrei Baciu. He continued by adding "A properly worn mask protects you to a great extent", as reported by Digi24.
Meanwhile, Romania remains second to last in the EU for full vaccination uptake with only 26.8% of it's population vaccinated against COVID-19.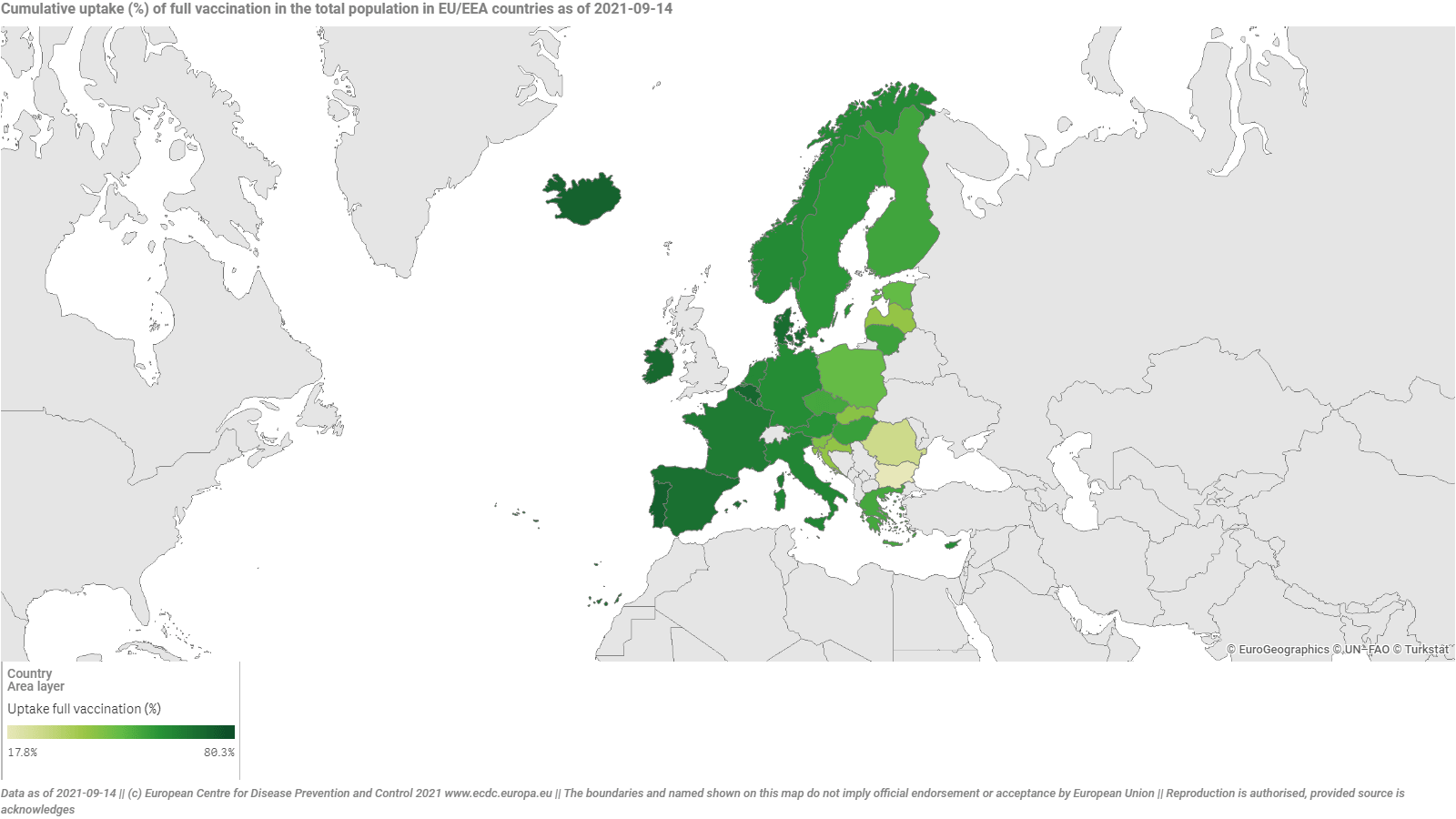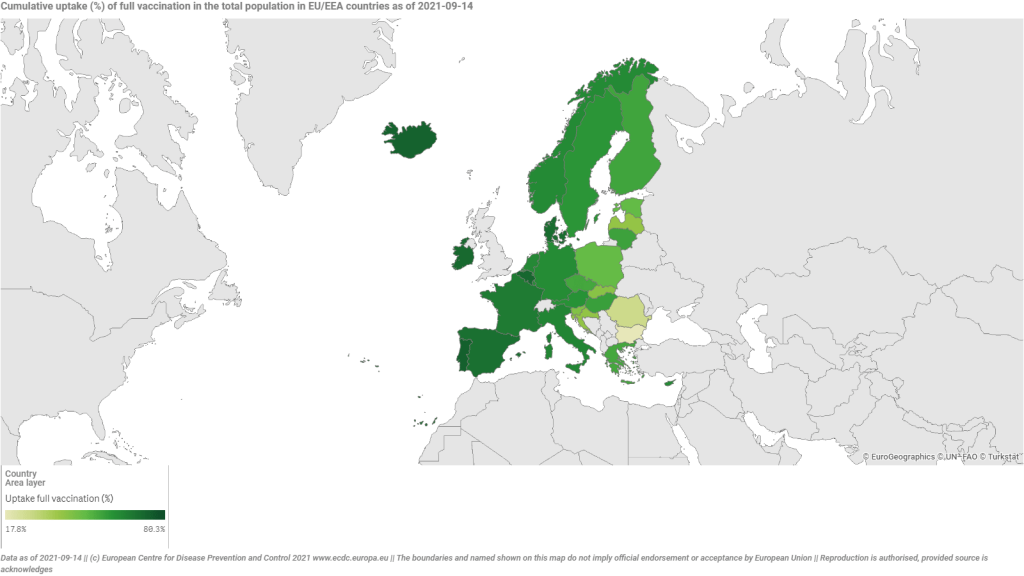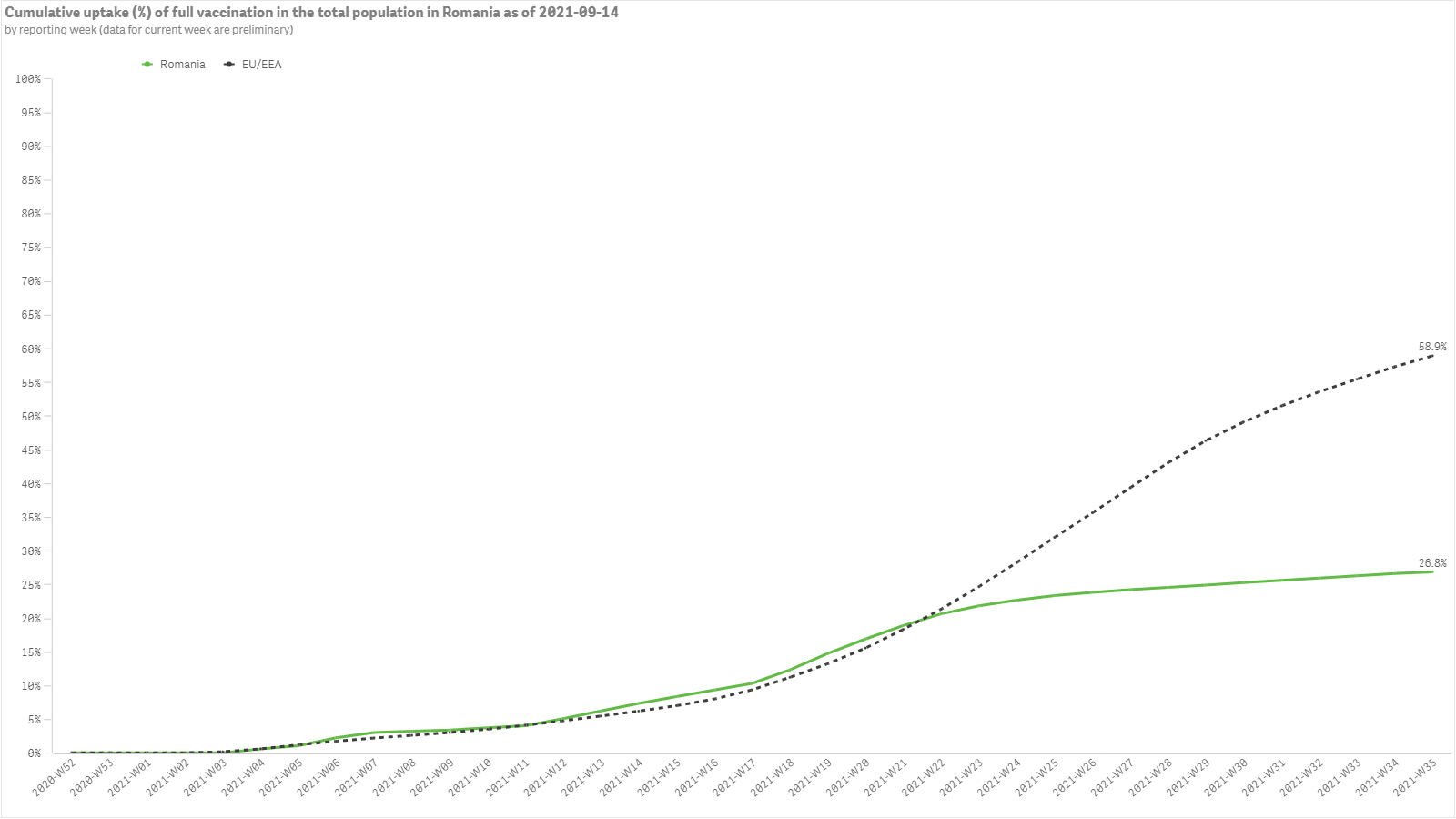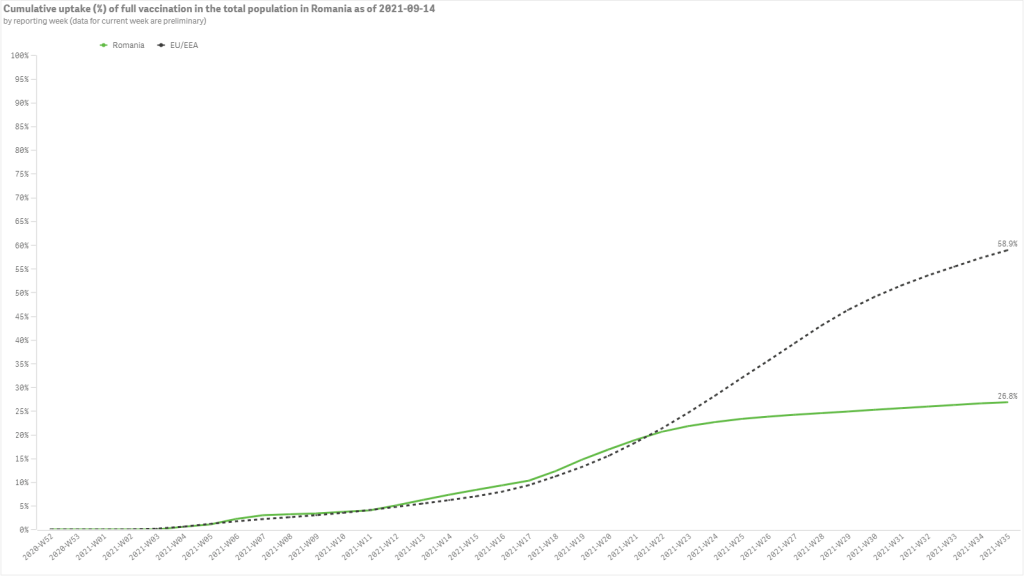 These low vaccination numbers are extremely concerning, as according to experts, receiving the approve vaccines are extremely effective at keeping people out of hospitals and shortening them amount of time that people experience the symptoms of the virus.