UPDATE: ISU Cluj announces that the fire has been largely extinguished. There are only a few active smouldering outbreaks left. The spokesman of ISU Cluj, Major Andrei Biriș, confirmed that no victims were registered.
A large fire has broken out in the Tetarom area of Cluj-Napoca. ISU has advised that you should close windows and do not leave your home, unless absolutely necessary due to the smoke, which can be seen over the entire city.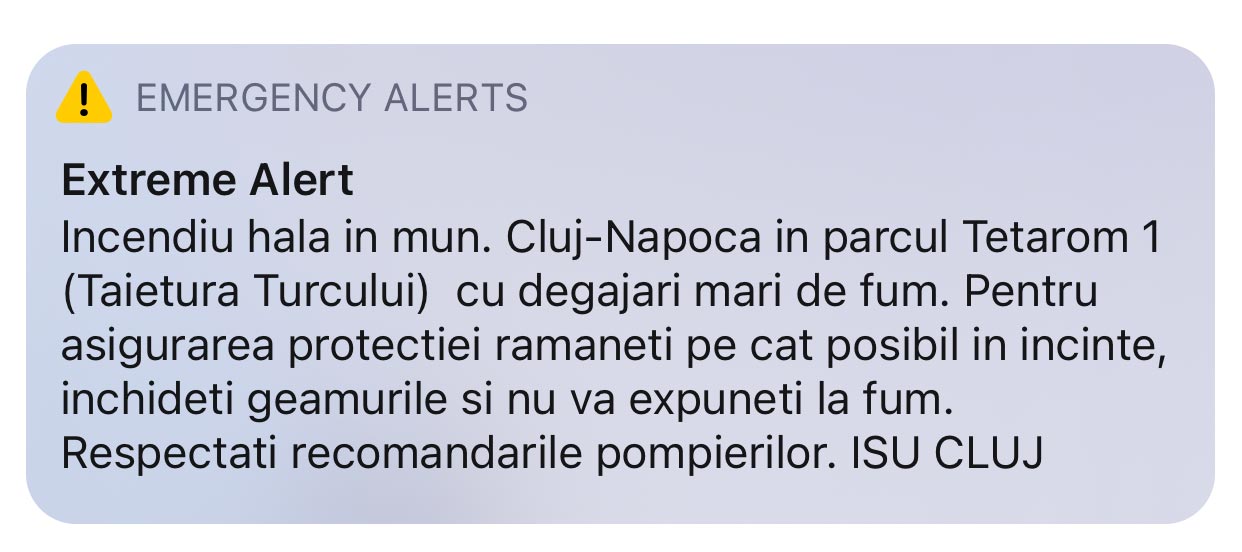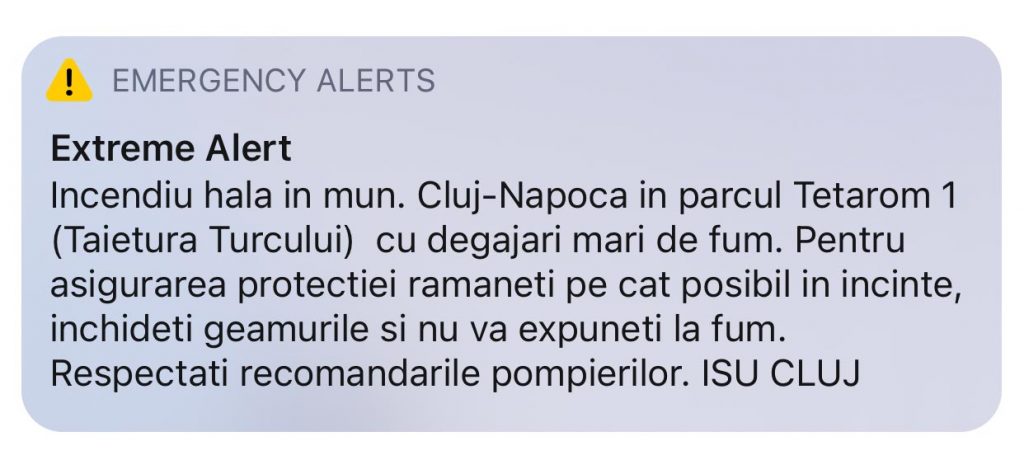 On Tuesday, September 21st 2021, the people of Cluj-Napoca were notified by ISU, via RO-Alert, of a fire taking place at a hall, spanning 600 square meters and housing a number of companies in Tetarom Park. Multiple appliances, including at least 4 trucks, two escalators and a SMURD crew are involved with tackling the blaze and offering any emergency care needed.
Stiri de Cluj reported, that the fire broke out at a location where the Broda company also operates, who sell personalised promotional products via embroidery, heat transfer or screen printing.
There hasn't been any information so far, whether the fumes being emitted by the fire are toxic.
So far, there have not been any announcement of victims, but the incident, one of the most major to occur in Cluj-Napoca, is casting a smoke cloud across the entire city.