Cluj-Napoca's Mayor, Emil Boc, announced on September 8th, 2020, that the auctioning process for modernisation of the historic area of Strada Universitatii and Mihai Kogalniceanu has began.
At the moment, the area, which connects directly to Piata Unirii, contains a large car park and roads which connect to adjoining streets. The plan will see the removal of the car park, closure of most of the surrounding roads, and converting to a pedestrianised space, complete with 250 trees, modern LED lighting and closed to motor vehicles, unless in emergency situations.
Where the existing car park is now, will return the original statue of "Sfânta Maria Protectoare" (Saint Mary Protector), a statue dating back to 1744, which was moved from the area in 1959, after the University did not agree to with a religious monument to be located in front of the institution. The statue, was then re-erected in 1961, at the request of Biserica Sfântul Petru (Saint Peter's Church), which is located at a busy intersection near the BRD building in Marasti, an area which will also see modernisation in the future.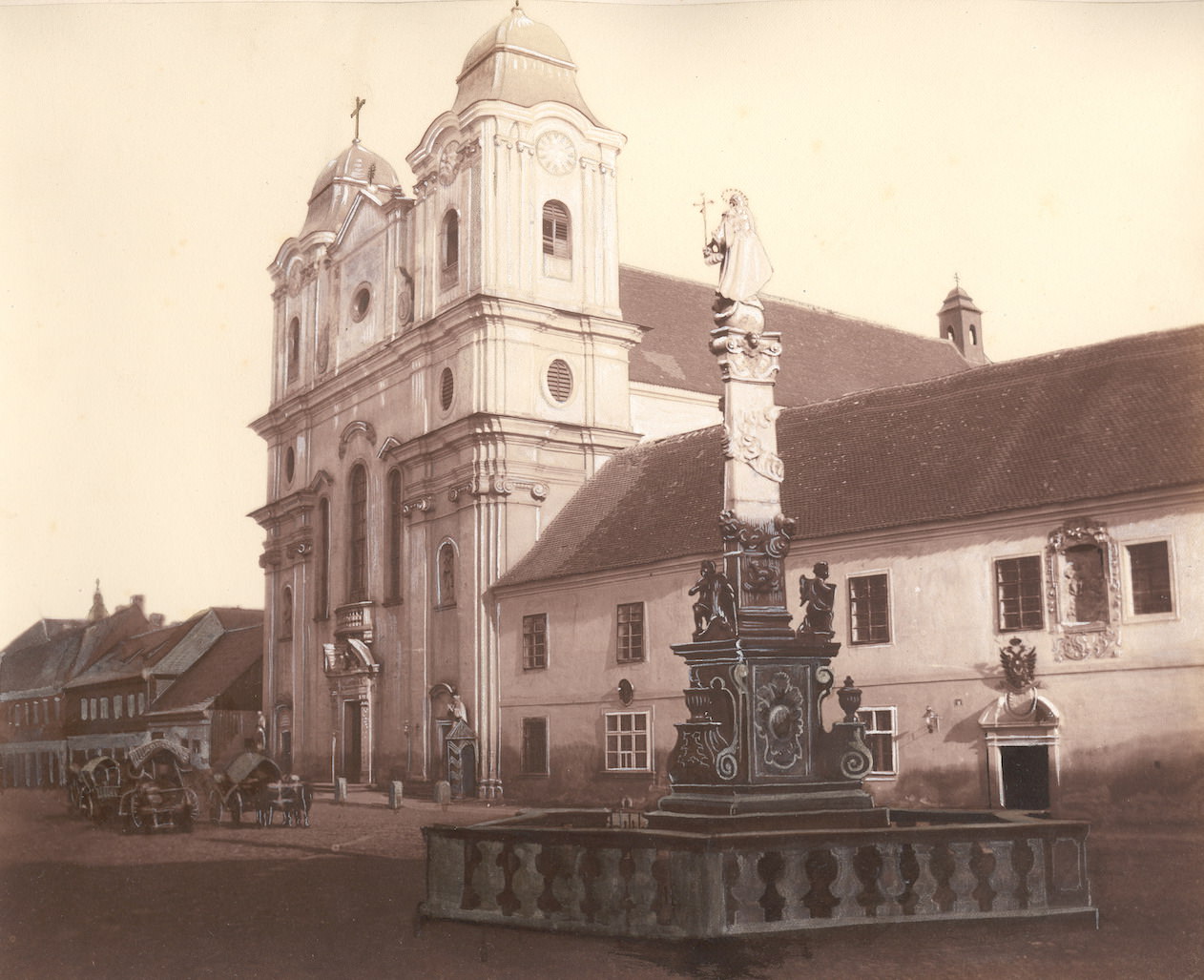 The Mihai Kogalniceanu street, will be transformed into the concept of an "Urban Garden", which means the original degraded pavements, roads and lawns will be removed and replaced with compacted and stabalised gravel.
Among other improvements and changes, there will be infrastructure improvements to support charging stations for bikes and electric scooters, as well as modern urban furniture and bike parking.
Overview of changes:
Road / pedestrian area / bike track (shared space): 25.001 sqm and 4.134 sqm for Iuliu Maniu Street
Green space surface (tall grass): 198 sqm
260 Trees
14 Parking Spaces
4 Electric Car parking (charging stations)
113 Bicycle parking spaces
7 Electric Bike charging stations
The total value of the project funded by European funds is: 48.721.315,94 lei (including T.V.A for the categories of expenditure to which it is applied) – about €10m and the deadline for the execution of the entire project is 19 months from the start of the work.