The National Meteorological Administration issued several weather alerts for areas around Romania, including Cluj-Napoca, forecasting strong gales with gusts of over 70-80 km/h.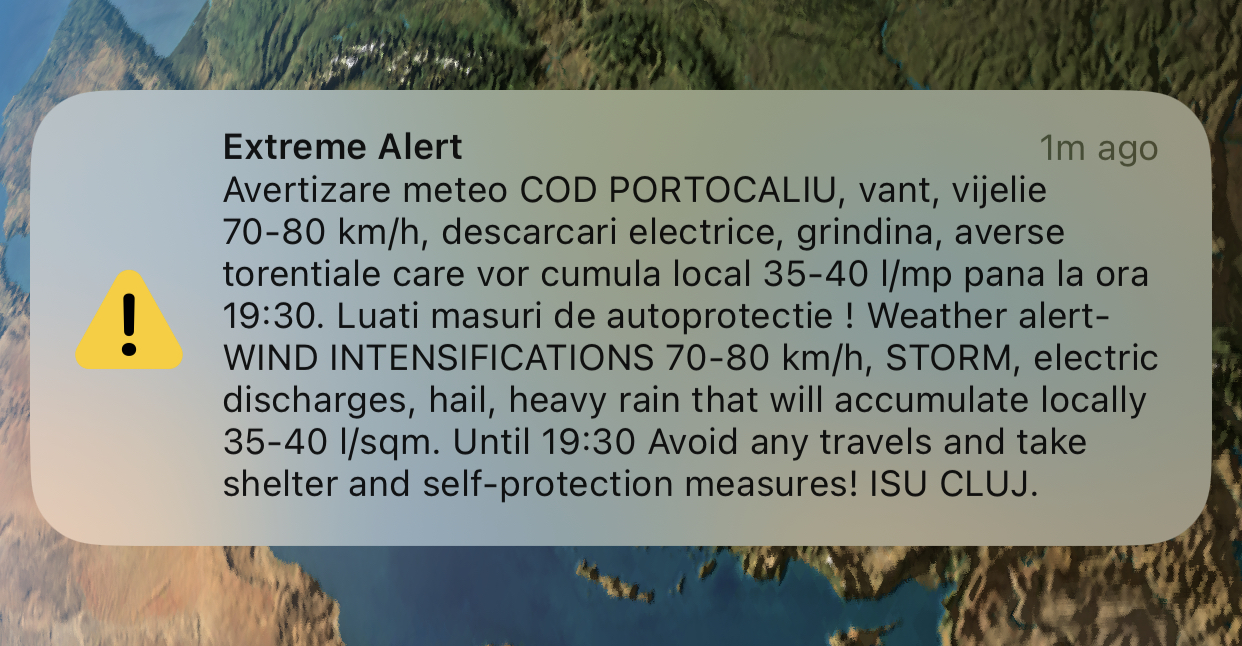 ISU (Inspectorate for Emergency Situations) has advised people to avoid travelling during this period.
A similar warning was sent on July 30th 2022, however, there was little disruption and very mild conditions. People should still consider this warning as serious, as they are sent in order to prevent any physical harm.