If you have been living in Cluj-Napoca long enough, you'll realise that when someone says, "let's meet at Sora", they're not referring to your sister. Instead, they are referring to a store in the centre of Cluj-Napoca, which opened in 1938. Unfortunately, the shopping centre, has seen much better days, and is falling into disrepair.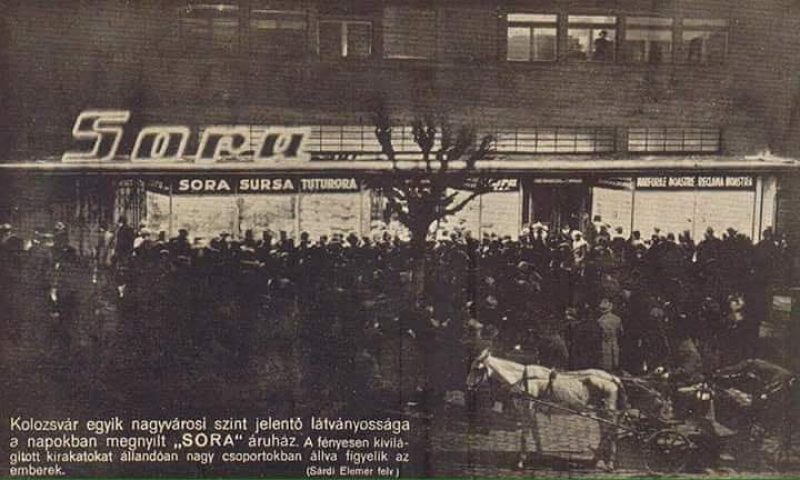 The shopping centre is best-known for it's non-stop supermarket, was the first shopping centre in Transylvania and has seen a number of redevelopments and investments over the years. However, as more and more malls and shopping centres are opening up, the foot traffic of Sora has decreased significantly, with retailers finding homes in new, more modern buildings, despite the central location that Sora offers.
Supermarket, Home Garden, replaced the original 24-hour store in 2017 and the decaying Sora Shopping Center sign was replaced with an almost identical version shortly after, which offered hope that the location was going to see some renovation and an overhaul, however this wasn't the case.
During the late hours, people are often seen sitting on the floor outside the entrance to Sora, and the back alleys which run behind are often avoided due to the gathering of individuals, some of which have been associated illegal behaviour and theft, despite a security presence at the shopping centre.
Recent photos of the shopping centre, show that the building suffers from significant water infiltration, even running down the stairs and through electrical wiring.
Buckets line the floor, catching drops of water, but no signs to warn people of the wet floor are placed.
Despite the poor conditions, some stores continue to operate and see foot traffic, especially the 24h Supermarket, which is in the basement and doesn't seem to be affected by the leaking roof.
It's surprising that the location hasn't been forced to close for repair, considering the risks associated with slipping on the tiled floor or the potential of an electrical short due to the water entering electrical fixtures.
The recently replaced sign on the front of the building began to peel under the heat of the sun shortly after it was installed, however, due to a recent storm in Cluj-Napoca, the sign has been damaged further.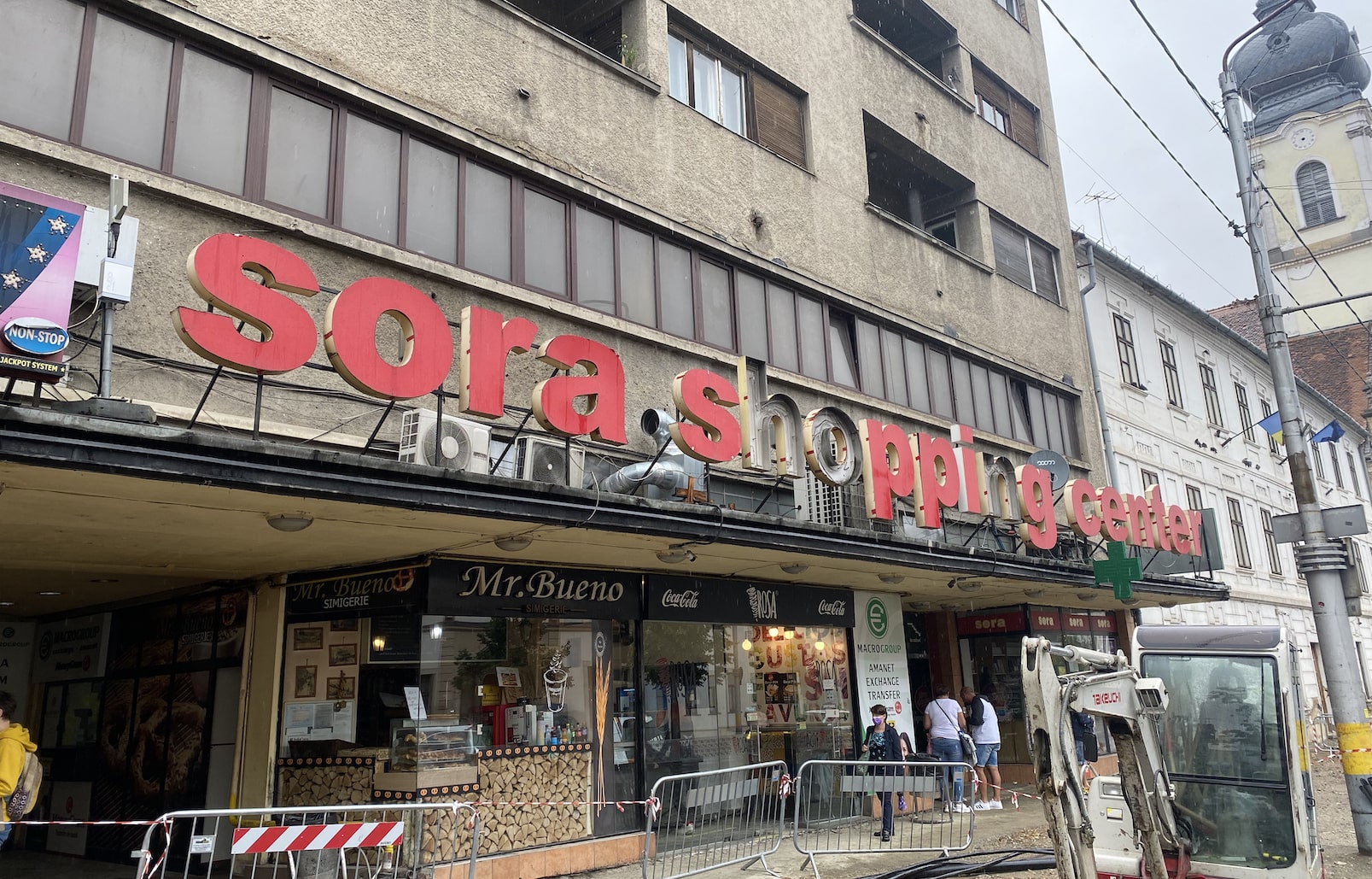 Hopefully there are significant plans to renovate this store and update the interior and exterior of the building, in order to complete with other shopping centres such as Platinia or even nearby "Central" which saw some renovation in recent years.
We will reach out to Sora's management to ask for comment and any information regarding the renovation of the site.