UPDATED: 30/12/2022 – Added additional information about design and images.
After a long rehabilitation process, delays and speculation as to whether the work would be completed, Turnul Pompierilor, which means "The Firemen's Tower", part of the old medieval walls of Cluj-Napoca, is expected to open to the public in the first part of 2023.
Originally called the Tower of the Weavers, the building is part of the whole of the second medieval fortified enclosure of the city, its construction most likely started in the last decades of the 15th century and the beginning of the following century and was used as watchtower to allow the early warning of any fires which might have been visible.
The project cost a total of 11,108,771.11 RON (Approx €2.25 million) and saw the removal of reinforced concrete structures added during the 1960s and 1980s and the restoration of various original elements of the tower such as the stone details, vintage inscriptions and drawings on the walls and removal of a glass pyramid, which was replaced with a large 360° public viewing area.
The tower suffered two fires over the years and so there were significant reinforcements with concrete floors and stairs added during the mid-20th century. These additions resulted in difficult accessibility and the tower eventually become abandoned in recent years. Subsequent lack of maintenance caused the tower to fall into a state of decay and disrepair.
The decision was made to replace the old concrete and floors with a metal structure, acting both as reinforcement and providing access through a lift and stairs, with exhibitions on each level.
The Design
In 2017, after 25 different design submissions, the current plans were approved for development following public presentations.
The concept behind the design was to create "the third age", demonstrating the evolution of the tower over the years, and how it's been expanded upwards, now into the "future" with a viewing platform, both designed to look futuristic, but also with the ability to be reversed with little to no impact to the tower.
The decision to include a model of the city and a mirrored roof is to show the city as it is, but with the mirror representing living without limits.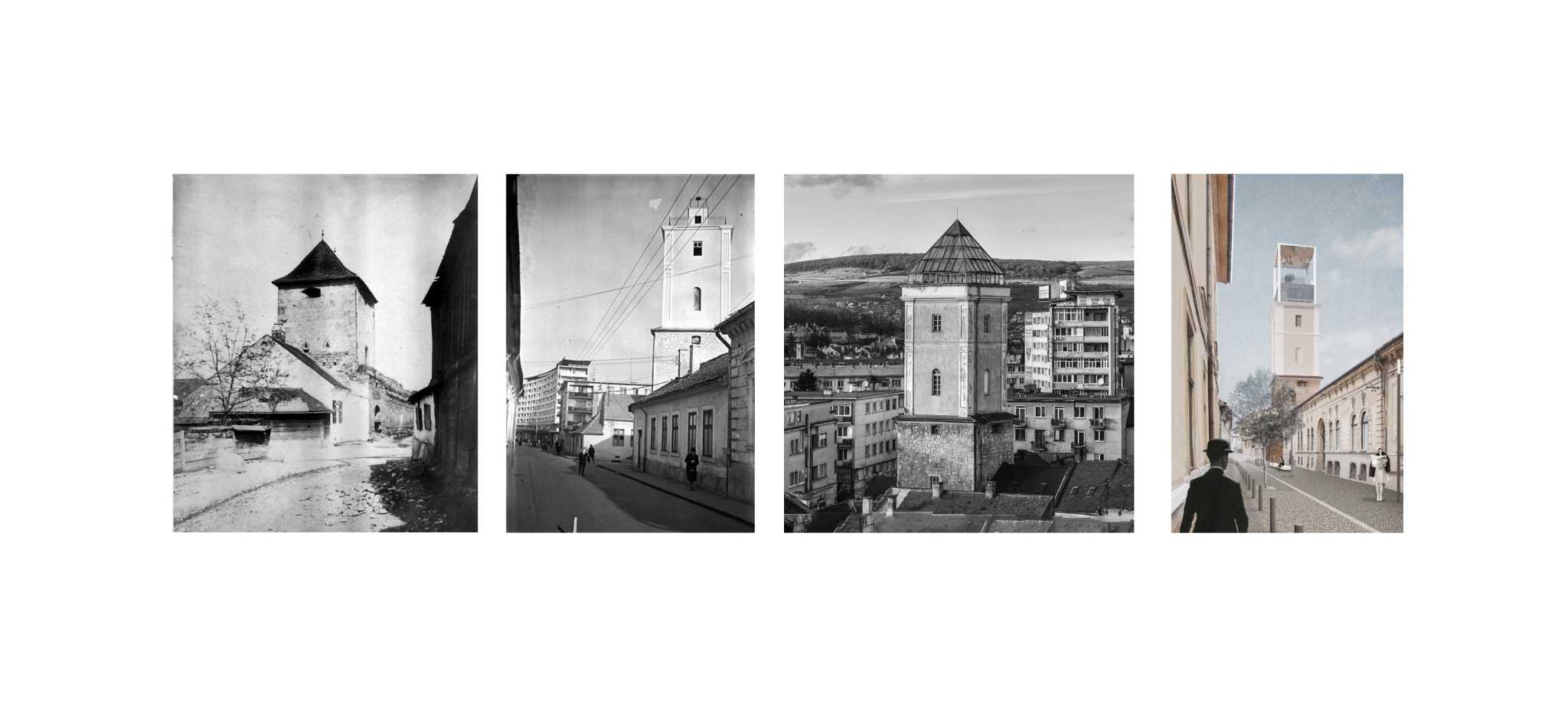 Gallery