Cluj-Napoca has often been thought of as being "different" than some other cities across Romania. It seems that the iCapital awards (European Capital of Innovation Award) are also taking notice of the way Cluj-Napoca stands out in this part of Europe.
The title of European Capital of Innovation 2020, was awarded to the city of Leuven in Belgium, and the city was awarded €1M under Horizon 2020. The runner-up cities, of which Cluj-Napoca was included, alongside Espoo (Finland), Helsingborg (Sweden), Valencia (Spain) and Vienna (Austria) – received €100,000 each.
But Why Cluj-Napoca?
Well, Emil Boc, the mayor of Cluj-Napoca, might have something to do with it. The city has the highest absorption rate of European funds compared to any other city in Romania, however, this money is only awarded by EU, when it satisfies a number of criteria.
The mayor has been demonstrating a consistent dedication to improving the city's infrastructure, in-line with that of the EU's agenda, of greener, more economically friendly public spaces and networks.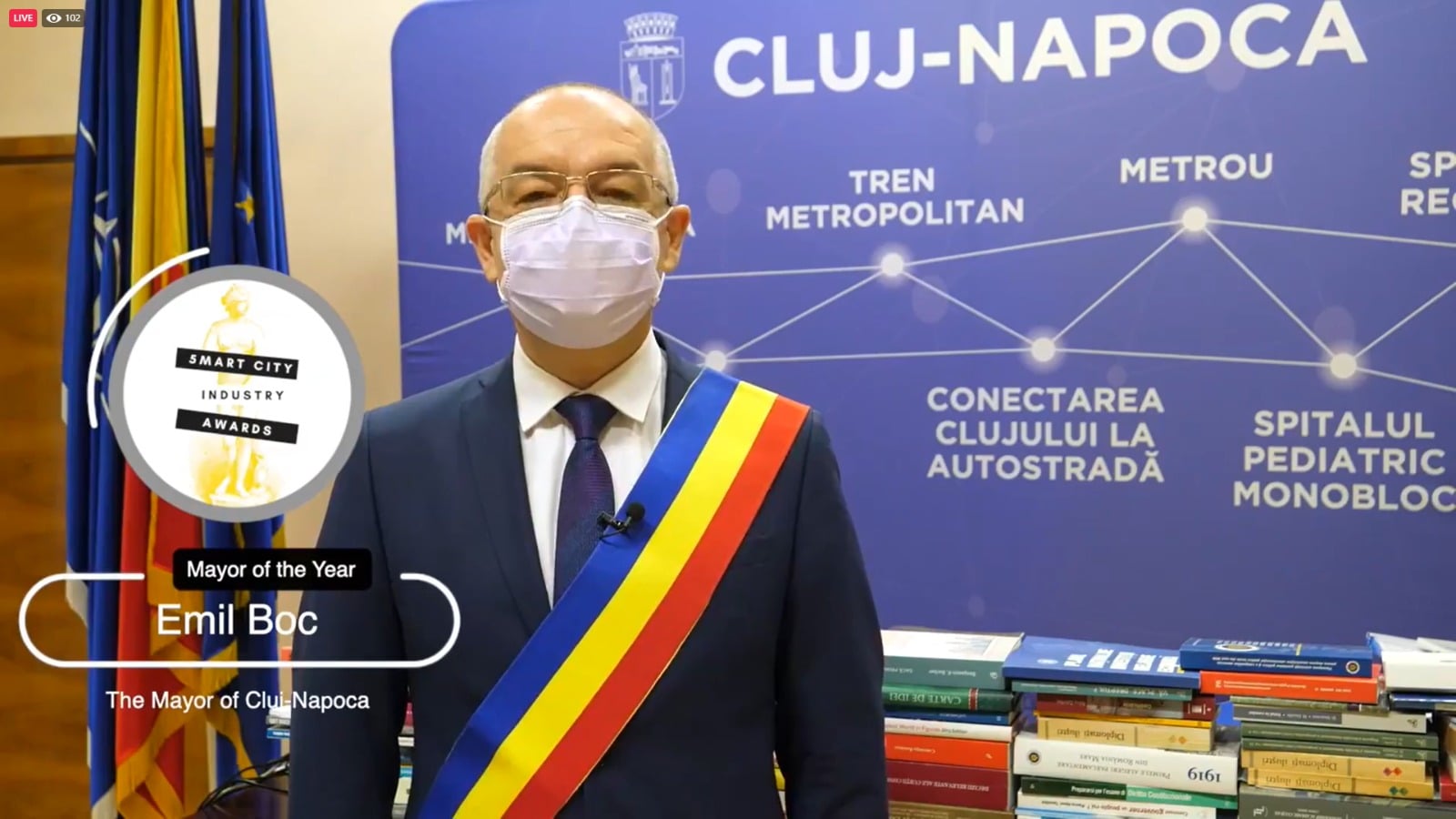 During 2020, the city hall invested European funds into building the first "Smart Street" in Romania. Located on Strada Molnar Piariu, which resulted in a rather simple, unimpressive street being transformed into a clean, modern environment, complete with charging stations, smart lighting systems and free WiFi.
Similar projects were later rolled out to other areas of the city, upgrading and replacing infrastructure which made it easier for cyclists and pedestrians to navigate the city and the inclusion of dedicate public transport lines.
Recently completed, was the implementation of "Smart Parking " sensors, which allow people to locate vacant parking spaces, using the "CityParking Cluj" app which can be downloaded and installed via the Google Play store for Android or App Store for iOS devices.
Emil Boc also won the title of "Mayor of the Year" in the 5th edition of the "Smart City Industry Awards", which recognises leadership taking steps towards upgrading and improving public services by using technology as a way to get things done.
There are now over 200 procedures, which would normally be needed to be completed in-person, available for completion online.
Another useful feature that locals can use to report issues is the "My Cluj" service, available online, or using native smart phone applications (iOS / Android). The service is used to report issues directly to the local council using your device, and all the issues are tracked and visible on the service.
The IT Sector
Cluj is also known as being a bit of an IT hub in Romania with approximately 10% of the population working within the IT industry and related startups.
Bosch just inaugurated a €30M engineering centre in the city, which will focus on developing software, hardware and mechanical engineering products for technology related to autonomous, connected driving and electric vehicles.
A number of other international names in Cluj-Napoca include:
Bucharest still continues to attract the largest local software companies with a turnover of around €4.3bln with Cluj in second place at €1.1bln.
Technical University of Cluj-Napoca
Universitatea Tehnica din Cluj-Napoca also received the first loan granted by the European Investment Bank's 100 million euros Romania Higher Education Programme, worth €21mln. The EIB's program, was launched to ensure that the necessary resources are available to improve research, teaching, innovation and living conditions of students by renovating and construction of new buildings.
This was recently discussed on Emerging Europe, a website headquartered in London, in the following article: https://emerging-europe.com/news/new-investment-in-tech-university-cements-cluj-as-innovation-hub/
Administrative retrospective presentation 2020