It's not often that we get into personal congratulations, both towards companies and government offices, but on this occasion, ClujXYZ.com wants to extend a "thank you" to the city hall and the Mayor of Cluj-Napoca, who responded very quickly with regards to one of our requests.
The situation around COVID-19 has been generating confusion across cities, counties, the country and the entire world. Getting up-to-date information, applicable to specific individuals, located in specific areas, has been increasingly challenging, especially in light of the fact that the COVID-19 pandemic is in the 4th and most aggressive wave to hit Romania since the pandemic began.
Yesterday, Romania recorded 14,744 new coronavirus cases and an all-time record of 331 deaths in 24 hours, the second-highest death count in one day, was on June 29th 2021, with 294 COVID-19 related deaths. The country's healthcare system is already under significant strain and vaccination rates in the country are still second lowest in the EU with only 34.1% of the adult population receiving both vaccination doses.
With so many new cases, it's absolutely crucial, that residents are able to understand what is expected from them, as Romania continues to register extreme numbers.
The Prefect of Cluj County regularly publishes announcements, figures and updates to restrictions for COVID-19 on their Facebook page, however, the nature of Facebook posts, make it very difficult to easily locate and track down information around the latest restrictions and health measures in place to help present the spread of COVID-19.
It be comes even more challenging, when the Prefect, who oversees multiple cities, towns and villages across Cluj, have to combine updates into a single post or "decision". Even for native Romanian speakers, the challenges of knowing exactly what is expected of them, and when, are often expressed in the comments of posts or on local news reports, where the confusion is clearly widespread.
In Less than 24 Hours
We reached out to the Mayor of Cluj-Napoca, Emil Boc, to request if the city could dedicate a page on their website, specifically to the current measures in-place in Cluj-Napoca, as this would improve the sharing and accuracy of the information being reported both by ourselves and other local news websites across the city.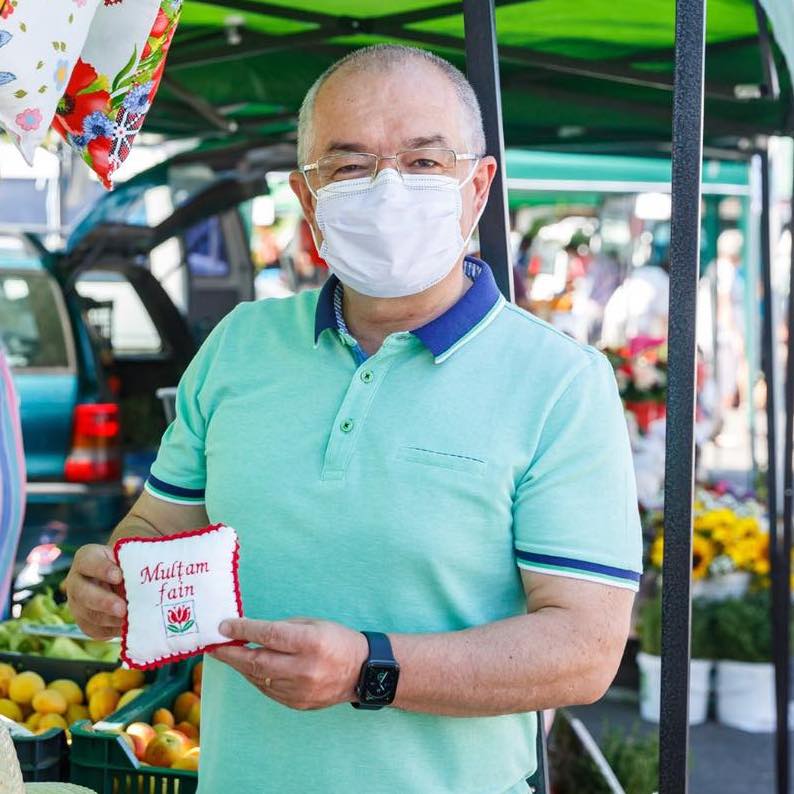 Mayor, Emil Boc responded back within 24 hours, with a new page on the City Hall's website, specifically mentioning the restrictions in-place in Cluj-Napoca. There is no longer a need to sift multiple government decisions, Facebook posts and reports from various news websites. The people of Cluj-Napoca, can now easily and quickly view the restrictions specific to their city by visiting the website
You can locate this page by visiting the Cluj-Napoca City Hall's website at https://primariaclujnapoca.ro/ and clicking the the dedicated link for Restrictions Applicable in Cluj-Napoca.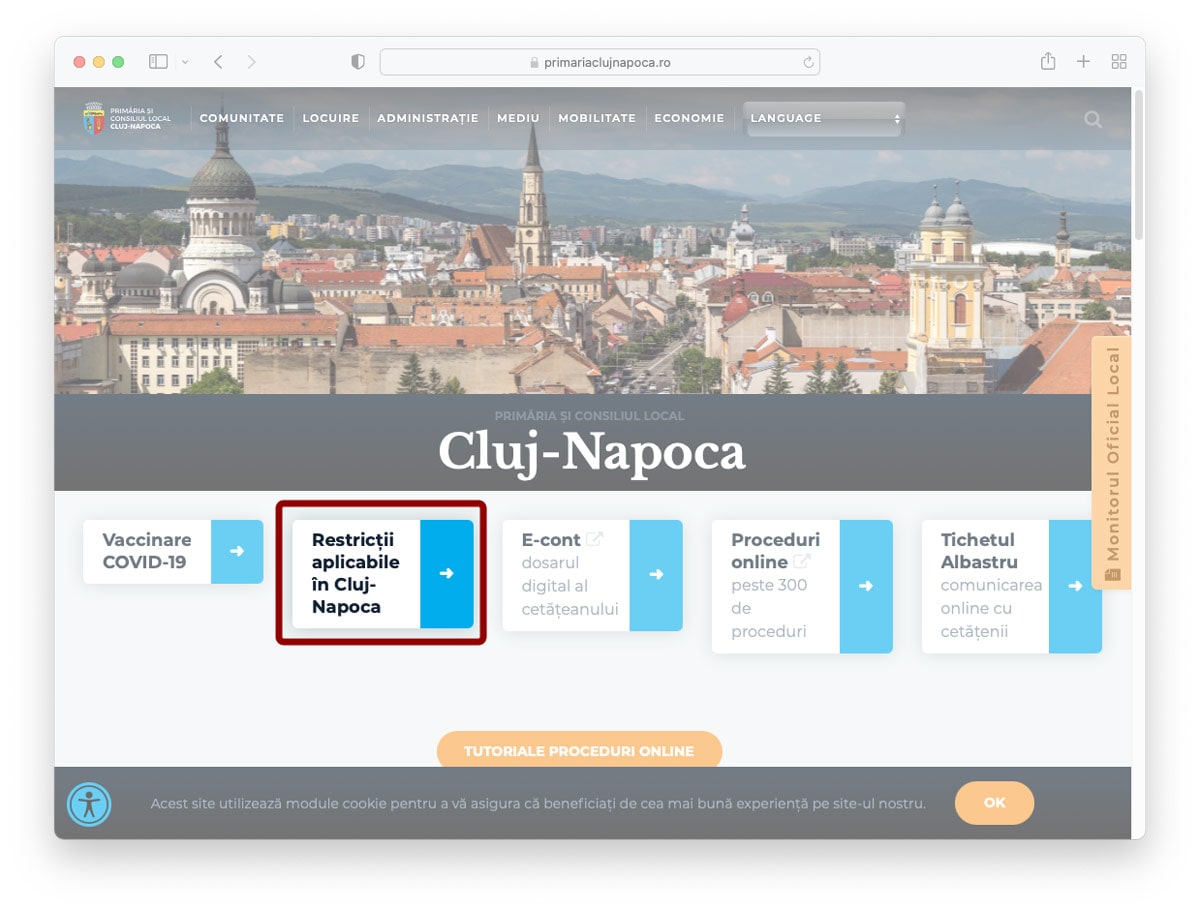 The website also has a translation feature at the top-right of the page, which leverages Google Translate to quickly change it into English or another supported language.
We will continue to post COVID-19 updates in a easy-to-understand format on our website, just as we did for the restrictions which come into force from today (Oct 7th, 2021), however, we congratulate the City Hall and Emil Boc, on responding to the needs of the residents, when it comes to a quick and easy way to find out about COVID-19 measures in Cluj-Napoca.