Obviously, it's not always possible to see if there are any issues with power sockets or wiring in the property, until you've plugged something in and found out the hard way, that the socket is faulty.
It's a good idea to ask the current owner if they are aware of any issues with power sockets or areas which shouldn't be "overloaded" to prevent any unexpected damages or risk of fire. Normally, heavy appliances such as washing machines, central heating systems and kitchen appliances shouldn't be sharing the same sockets. But just because they're not plugged into an extension cable or the same power outlet on the wall, it doesn't mean they're not on the same circuit.
Fuses vs Circuit Breakers
Any property you are planning to occupy, ideally should have a modern circuit breaker installed. Fuse boxes are old technology and require consumable parts in order to function. They're also not as safe or risk-free as circuit breakers, due to the fact that in order for a fuse to perform it's function of cutting off power before damage occurs, it must generate enough heat to melt the metal fuse wire inside, which has obvious risks associated with it.
Once a fuse has "blown", you will not be able to use any electronics which were connected to that circuit, until you replace the fuse, which may be your responsibility. With a circuit breaker, the process of interrupting the flow of electricity is safer and doesn't require any parts to be replaced, unless something goes seriously wrong. Simply turn on the affected circuit and you're good to go. It's also very useful to be able to turn off a circuit directly from the circuit breaker in the event that you are performing any work on any electronic fixtures.
Power outlets
Romanian power outlets are "Type F" 230v (50 Hz). These Type F sockets will also accept Type C and E plugs. If you are using devices which have interchangeable power cables, such as phone or laptop chargers and computers, and plan on staying long-term in Romania, you should seek out the appropriate power cable replacement. Using travel adapters are never the best long-term solution.
When renting or buying a property, you should check with the owner if there are any issues with power outlets or if they have any knowledge of prior issues. The most common issue you can encounter in some of the properties, are poorly fitted power outlets.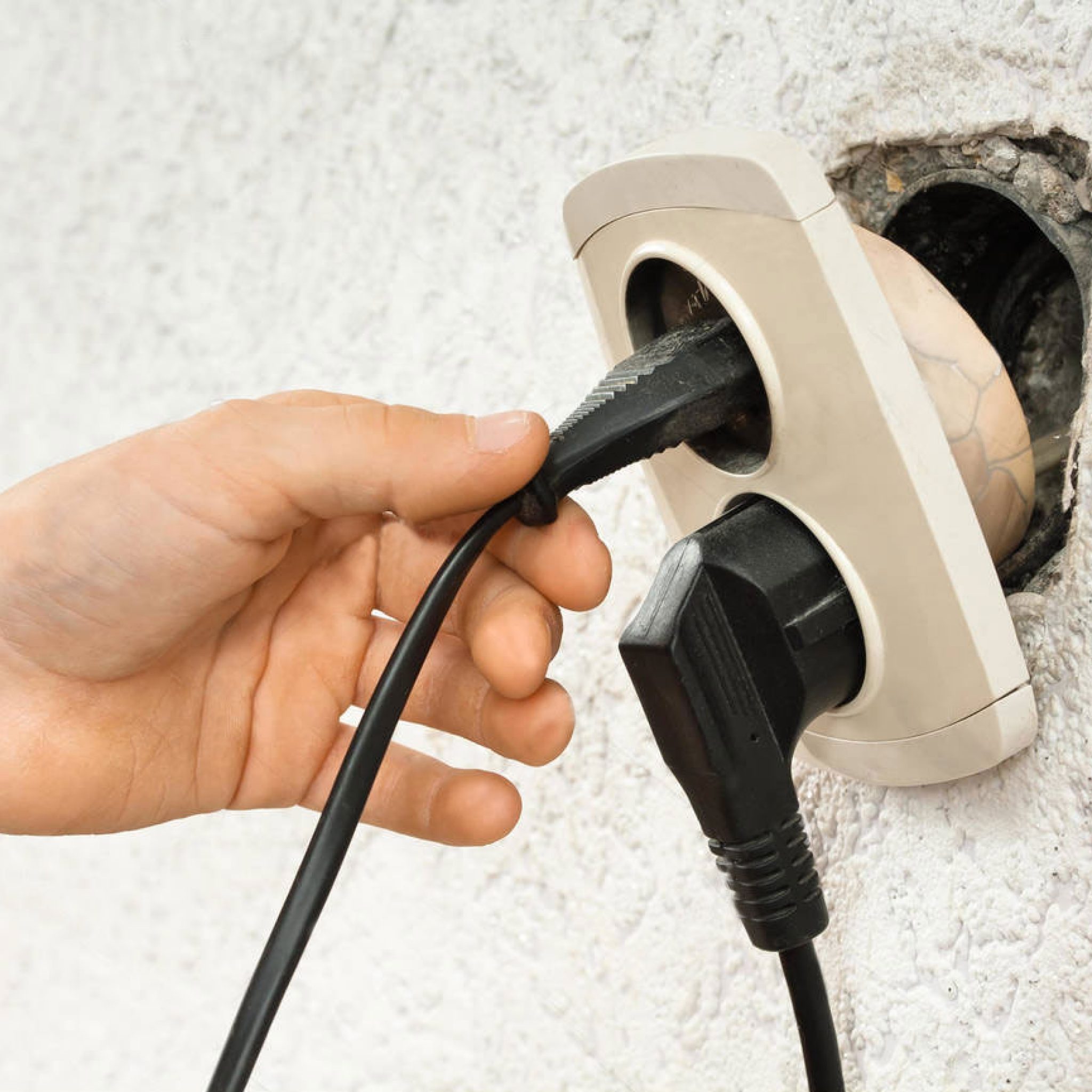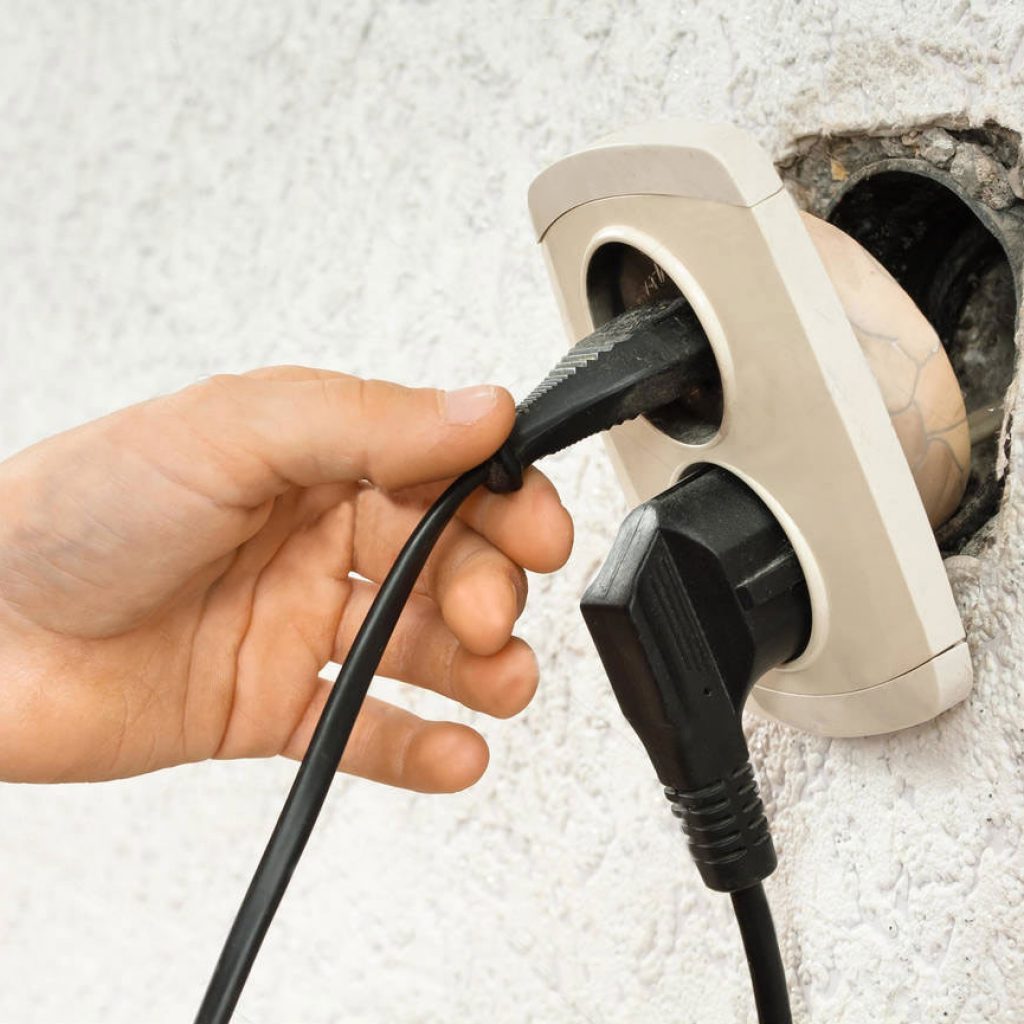 Over time, and through repetitive use and pulling, the inside of a wall-mounted power outlet can become loose. When an appliance is plugged into a wall power outlet and the fixture is loose, it could mean that upon removing the cable from the wall, or accidentally tripping on the cable could pull the entire fixture away from the wall. This could result in both an electrical short if the wires come loose and potential damage to the connected appliance if the circuit is not broken in time or if it has an old fuse box system. It's also important not to just try and hit the power outlet back into position, as it could end up cutting a cable or pulling it out of place, resulting in additional risks.
Secondly, you should check the grounding of power outlets. If you happen to move into an old building, it's possible that there could be some issues with circuit grounding, or no grounding at all. Although most appliances will operate with no issues, it does indicate a fault in the wiring of the property, and should be resolved as soon as possible.
You can tell if there's issues with grounding, as you will often feel a static or small amount of current whenever you are barefoot and touching a metal appliance. A perfect example is removing washing from the washing machine, and experiencing a tingling sensation when touching the wet clothes that are still inside the machine.
The more serious aspects of poorly grounded circuits are the dangers of damaging sensitive electronic appliances, such as computers or televisions as well as the real risk of a major electric shock in the event of an electrical fault.
Sometimes this can be an easy fix, such as ensuring that the earth cable inside of the wall mounted socket is connected correctly, especially if they have came loose due to years of use and loose fixtures. Other times, it can require serious work to be carried out on the property, even digging in a new earth circuit outside of the premises. Either way, none of these responsibilities should fall back on you. Do no ignore any possible problems with electronic circuits and power outlets. Ensure the owner fixes any loose outlets and has a qualified electrician check for any other electrical faults.
All electrical servicing should be performed by an experienced electrician and unless you have training or a good understanding of the dangers and procedures for servicing electrics and wiring, you should consult with a professional.