Organisers of the Electric Castle music festival, which has been taking place in Cluj since 2013, announce their return after skipping 2020 due to the COVID-19 pandemic. Between August 6th and 15th, there will be a unique "EC_Special" edition held at the familiar Bánffy Castle in Bonţida, just outside of Cluj-Napoca, but also in 30 venues across Cluj-Napoca, which is a first for Electric Castle.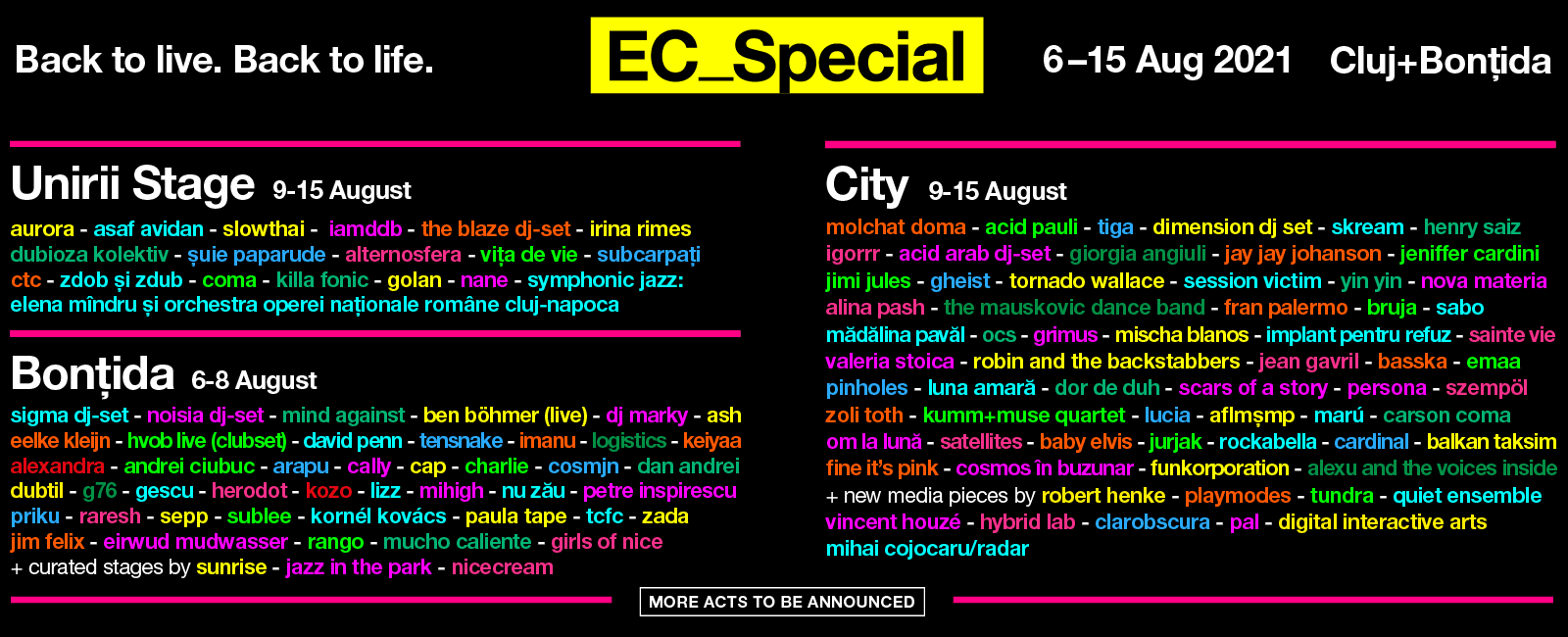 The original line-up, featuring headliners such as Twenty One Pilots, Gorillaz and Deftones, remains scheduled for 13-17 July 2022, and this special festival, is aimed at providing the EC experience, whilst catering for various COVID-19 measures.
The EC team have been communicating that vaccination is the only way to attend the festival, based on regulations which are in-place to reduce the risks of COVID-19 transmission, as the country begins to fear a new wave of cases, despite new case numbers remaining low across the country.

Tickets for the festival are split across areas, Bonţida Access, which offers access for the full duration of the festival only in the Bonțida location. City Access, which offers access for the full duration of the festival in Cluj-Napoca locations, but does not include access to Unirii Stage location and finally, Unirii Stage Tickets which offers access only in the Unirii Stage location and is only valid for one day. If festival-goers wish to visit the Unirii Stage to see other artists on different days, they will be required to purchase a ticket for each day respectively.
For more information and ticket purchases, you can visit: https://electriccastle.ro/ec-special